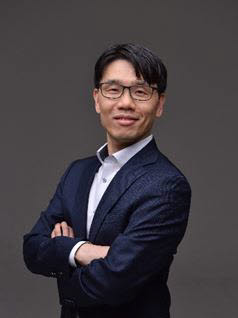 Enertech International, which was acquired by Russian state-owned nuclear power plant company Rosatom, has replaced its CEO. It is noteworthy whether Enertech, which has been appointed as a Korean leader after over 6 years of foreign representative system, will succeed in commercializing high-nickel batteries and targeting the global electric vehicle battery market.
According to the industry on the 29th, it was understood that Enertech International (hereafter Enertech) plans to appoint Vice President Oh Deok-geun as the new CEO on the 1st of next month. As Enertech was acquired by Russian state-owned company Rosatom, it was necessary to reorganize the management and the organization.
This replacement of the CEO is interpreted as a will to achieve results by renewing the internal atmosphere as the major shareholder changes to Rosatom and materializing the battery business strategy.
Through the acquisition of Enertech, Rosatom will go beyond a traditional nuclear power plant and improve its constitution as a state-of-the-art electric vehicle battery manufacturer.
As for Enertech, it is the first time in six years that a Korean representative has been replaced. In February 2015, Chairman Yoon Tae-hee resigned as the last Korean CEO of Enertech due to his old age. Since then, the foreign representative director system has been maintained.
Enertech's predecessor was Saehan Media, a subsidiary of the Samsung family's Saehan Group. After experiencing a liquidity crisis in 2010, it was acquired by US energy company Energy One. Then, Rosatom recently acquired a 50% stake from TVG, an investment affiliate of Energy One, and appointed CEO Oh as the new head of the company. Industry interpretation is that a person who knows the battery business well was needed to target the global electric vehicle market as well as the domestic business.
CEO Oh was recruited as the vice president of Enertech in January after working with LG Electronics, SK Innovation, and Henkel of Germany. He was in charge of business development at SK Innovation's battery business headquarters. In 2013, he was also responsible for the North American marketing department of SK Continental Emotion, a battery joint venture established with German auto parts company Continental AG. Prior to Enertech, he served as Managing Director, Asia Business Development, German Auto Parts Division.
Enertech is expected to change the battery business under the new CEO system. Enertech is supplying pouch batteries to Russian electric vehicles and electric buses based on an electric vehicle battery manufacturing plant in Chungju, North Chungcheong Province.
In particular, it plans to supply NCM811 (80% nickel, 10% cobalt, 10% manganese) batteries to Arus, a Russian automaker next year. Enertech plans to commercialize the NCM811 battery by installing the battery in the official vehicle for Russian President Vladimir Putin.
Rosatom also established a 2GWh (gigawatt hour) battery plant in Russia to target the global electric vehicle market.
An Enertech official said, "As a Korean representative and has been in charge of the battery business for a long time, it is expected to play a big role in strengthening the battery business."
[
www.etnews.com/20210329000138]