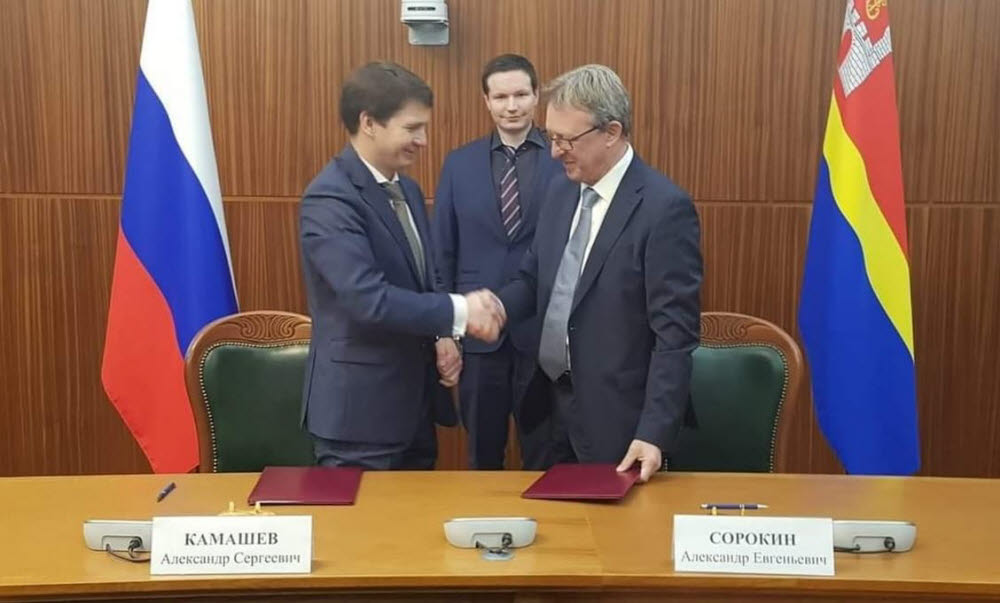 Enertech International will supply electric vehicle batteries to Russia's largest automaker, Avotor. This is equivalent to 100,000 EV batteries. With the increase in new orders for finished vehicles, it is also pushing for the construction of an additional plant in Russia.
Enertech International's Russian board chairman (left) and Abotor CEO (right) shake hands after signing an electric vehicle battery contract.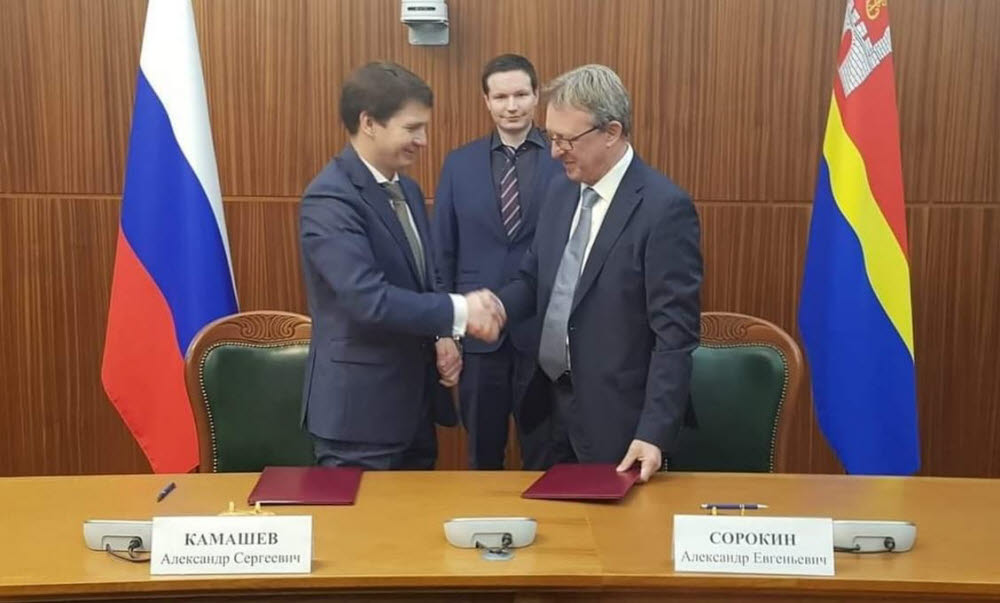 <Chairman of Enertech International's Russian Board of Directors (left) and Abotor CEO (right) shake hands after signing an electric vehicle battery contract.>
Avotor selected Enertech as its first electric vehicle battery supplier as Russia's largest automaker.


Avotor is expected to launch an electric vehicle in 2024. Starting this year, it will speed up the conversion of internal combustion engines to electric vehicles. Avotor sold 250,000 cars in Russia last year, recording the highest sales ever among local Russian companies. In 1997, it started producing automobiles from overseas automakers using the original equipment manufacturer (OEM) method, and has been producing about 40 overseas OEMs, including Hyundai Motor, Ford, and BMW, with its own brands. In line with Russia's 2030 electric vehicle roadmap, the company plans to speed up electrification plans such as the Zeta electric vehicle (EV).
The amount that Enertech supplies to Avotor is known to be 4 gigawatt-hours (GWh). It will supply high-capacity batteries for 100,000 electric vehicles. Abotor also decided to place an additional order for Enertech in line with the electric vehicle launch schedule.
Enertech enters the Russian electric vehicle market
Enertech is a mid-sized domestic battery manufacturer. It is supplying pouch batteries, which are currently the mainstream, to global automakers. Russia's state-owned nuclear power plant company, Rosatom, is taking over half of its stake in the Russian electric vehicle market.
Enertech is also pushing to expand its Russian plant in accordance with the new year's contract. Expansion of a local plant or establishment of a second plant is also being considered. Enertech received an order for batteries of the same size from a Russian state-owned car in the second half of last year.
[
www.etnews.com/20220106000146]