Enertech International (Enertech / ETI) will invest
KRW 35
billion in the expansion of secondary battery plants. Through expansion, the production scale will be more than tripled.
Founded in
2001
, Enertech produces secondary batteries for electric vehicles and energy storage systems (
ESS
). The current production scale is
150
MWh. Enertech will expand its factory to close the technology gap with the three major domestic battery companies and lay the foundation for growth. Investment is
to expand its production capacity to
500
MWh next year.
The expansion line produces more than
3
million
60Ah
battery cells per year. It has a nickel-cobalt-manganese ratio of 8:1:1. Both secondary batteries and
ESS
can be applied, and test discussions are underway with customers. Enertech expects to be able to acquire new customers in Korea and the United States through the expansion.
Enertech also invests in building for module and pack assembly automation lines. Three modular automated assembly lines and one pack assembly line will be put into operation in May next year. Enertech aims to enter the module and pack assembly business for electric vehicles after
2024
through the construction of an automation line.
Enertech has also developed
special-purpose lithium iron phosphate (
LFP
) cells and hybrid vehicle (
HEV
) cells, and have acquired customers in the development stage.
Enertech official said, "ETI is aiming to supply the products produced by the new module and pack assembly line to domestic and foreign automakers," adding, "ETI will continue to invest in a virtuous cycle factory operation structure centered on the cells produced through expansion."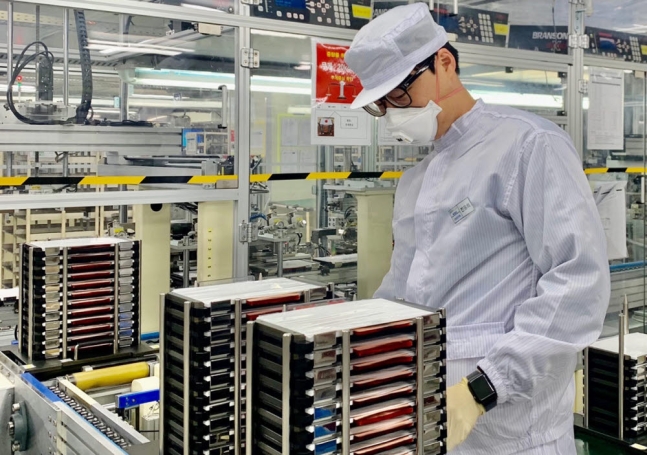 Enertech International researcher examines batteries at the research center